www.peppergreenmedia.com

NEW > TILTED AXES 2017 < HERE

See the complete media coverage HERE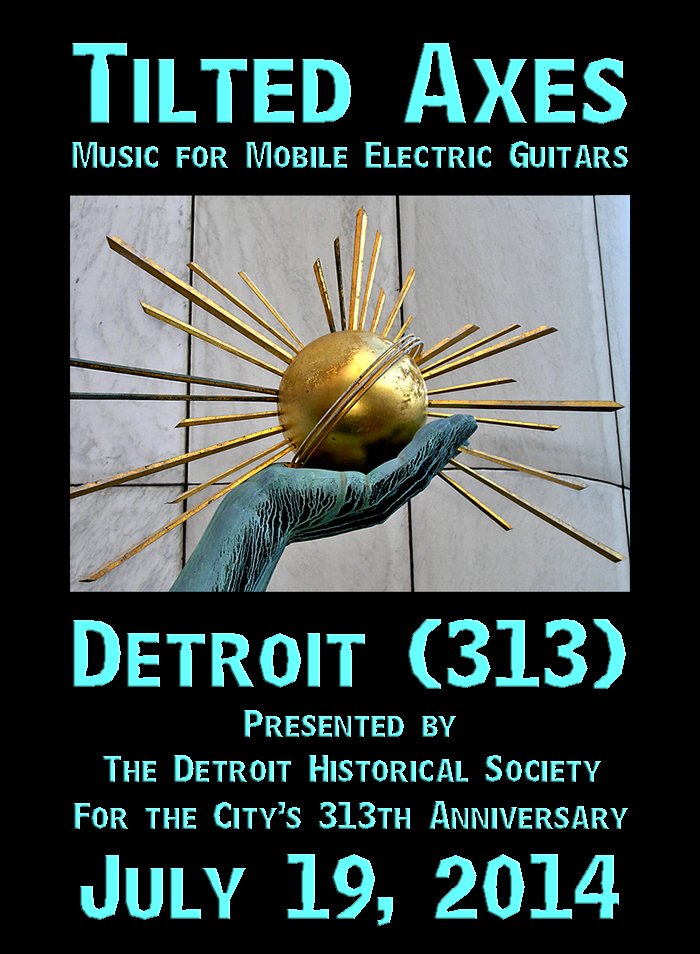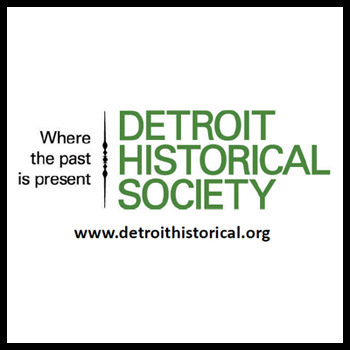 Presented by The Detroit Historicial Society with the support of partners & sponsors: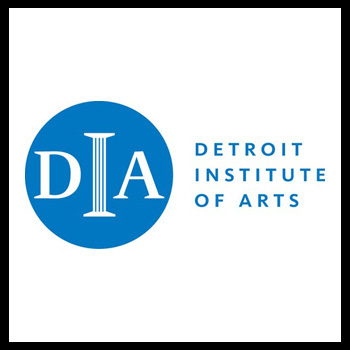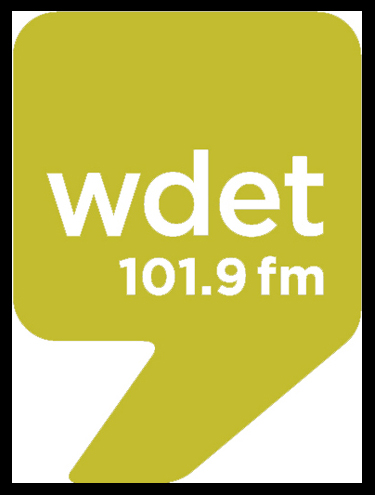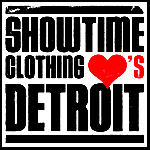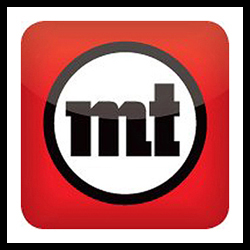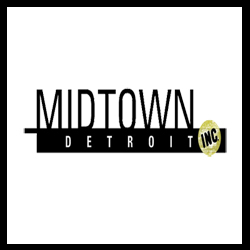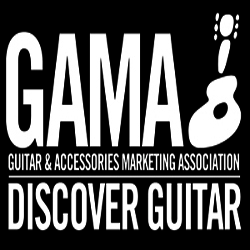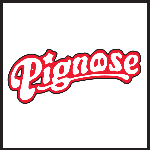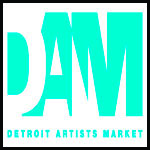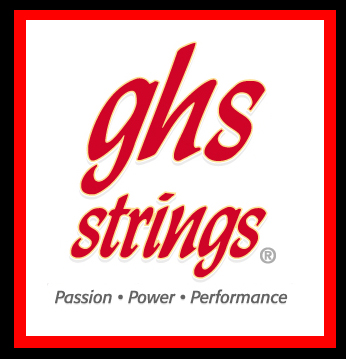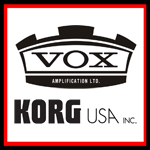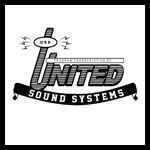 Peppergreen Media (ASCAP), The Detroit Institute of Arts, WDET 101.9 FM, Showtime Detroit, The Metro Times, Midtown Detroit Inc.,
GAMA - Discover Guitar, Pignose Amps, Detroit Artists Market, GHS - The String Experts, Korg USA, VOX Amps, United Sound Systems Recording Studios

* * * PDF Press Release * * *

=================================================================================

FOR IMMEDIATE RELEASE:
Contact: Beth Landry
bethmc@landrypress.com
248-291-4466
The Detroit Historical Society presents
"TILTED AXES: DETROIT (313)"
Music for Mobile Electric Guitars
A musical procession through Midtown Detroit, a performance outside & inside of
the Detroit Historical Museum, and a Grand Finale at Comerica Park
in celebration of The City of Detroit's 313th Anniversary
created and produced by composer Patrick Grant and performed by
electric guitarists and featured artists from the Detroit Metro Area

Saturday, July 19, 2014 - 1:00pm-6:30pm
This event is FREE and open to the public
Made possible with project sponsors and supporters:
Peppergreen Media (ASCAP), Midtown Detroit Inc., The Detroit Institute of Arts, WDET 101.9 FM,
The Metro Times, Showtime Detroit, The Detroit Artists Market, GAMA - Discover Guitar, Pignose Amps,
GHS - The String Experts, Korg USA & Vox Amps, United Sound Systems Recording Studios

This presentation kicks off a week's worth of events celebrating the "313th of the 313" at the Detroit Historical Museum. For a complete schedule of these events, click HERE.

In 2011 Patrick Grant, a New York City-based composer/performer and Detroit native, created Tilted Axes: Music for Mobile Guitars for the Make Music New York celebration of the first day of winter. The title of the project refers to the axial tilt of the Earth that brings about seasonal change as well as playing upon the word "axes" which is slang for one's guitar or other musical instrument. Since then Tilted Axes has had a number of manifestations in NYC, one in Detroit in 2013 for the first day of spring, and now looks forward to European versions beginning in September.
What is Tilted Axes? It is a body of musical works that are performed as a procession by approximately 30 guitarists with portable mini-amps worn by each performer. They are accompanied by drums and percussion and are led by standard-bearers holding a banner. The ensemble, whether in NYC, Detroit, or Europe, is made up of local musicians, in this case, musicians from the greater Detroit area, who receive the music and improvisational structures that Grant creates in advance via MP3s and PDF files. They workshop and rehearse days prior to the event, customizing it and adapting it to the nature of the ensemble and to the requirements of the event and its featured performers.
Tilted Axes has always been event specific, whether it was to celebrate the first days of winter or spring, the mayoral inauguration in NYC, or the opening of the performing season in Europe.
For this year, the Detroit Historical Society has asked Grant to bring the project back to Detroit to celebrate the city's 313th anniversary on July 19th. Dubbed "Tilted Axes: Detroit (313)," the event is in three parts; the first starts at the Detroit Historical Museum, 5401 Woodward Ave, Detroit, MI at 1:00pm. It consists of a procession through Midtown Detroit with stops at various locations (the DIA, the Science Museum, etc.). A detailed map of the procession route can be seen HERE.
The second part begins when the procession returns to the Detroit Historical Museum.
The players will perform outside in a circle within the museum's Legends Plaza.
The third part consists of a procession within the museum and culminates in its auditorium.
The events presented at the Detroit Historical Museum will conclude at approximately 5:00pm.
As an added bonus to the day, beginning at 6:00pm, the musicians will be performing another procession
at the entrance to Comerica Park before the Detroit Tigers game.

=================================================================================
The Music: For this event, Grant will add to the current Tilted repertoire by introducing new variations on the Tilted Axes themes
that reflect the musical history of Detroit:
1950s - Jazz/Blues
1960s - R&B/Motown
1970s - Rock/Proto-Punk
1980s - New Wave/Techno
1990s - Hip Hop/Hardcore
2000s - 21st Century ~ Synthesis
Each one of these styles represents a distinct contribution that Detroit has made to music in the last 60 years.
The 21st century is left "open" because, musically speaking, the city is going through a period where
all of these styles are being combined to create new genres.
This is the present.

=================================================================================
TILTED AXES: DETROIT (313) - Music for Mobile Electric Guitars
Performance Schedule, July 19th, 2014
Presented by the Detroit Historical Society at the
Detroit Historical Museum (DHM) - 5401 Woodward Ave, Detroit, MI
1:00 pm - Gather @ DHM Legends Plaza
1:30 pm - Procession through upper Midtown - the DIA, Science Museum, et al.
3:00 pm- Reconvene & announcements @ Detroit Historical Museum Legends Plaza
3:13 pm - Performance @ DHM Legends Plaza
3:45 pm - Procession in the DHM - 3 stops: Old Detroit, Engine Drop, Kid Rock Lab
4:30 pm - Detroit Historical Museum finale in auditorium

5:00 pm - Completion of DHM event - break - move to Comerica Park
6:00 pm - Procession @ Comerica Park before Detroit Tigers' game *
6:30 pm- END (w/ possible pop-up performances around town) *

* These events are in addition to the Detroit Historical Museum presentation

=================================================================================

"Music so wishes to be heard that it sometimes calls on unlikely characters to give it voice." - R. Fripp

TILTED AXES: DETROIT (313)
PERFORMERS


Patrick Grant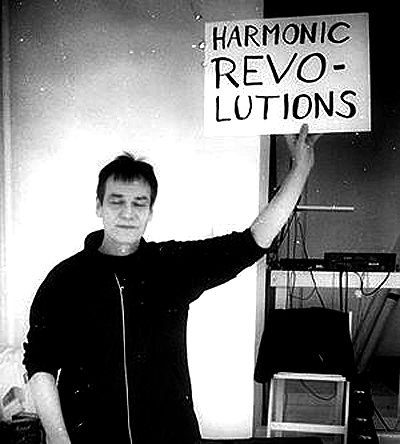 Patrick Grant (Tilted Axes creator & electric guitar) creates musical works that are a synthesis of classical, popular, and world musical styles that have found place in concert halls, film, theater, dance, and visual media. Over the last three decades, his music has moved from post-punk and classically bent post-minimal styles, through Balinese-inspired gamelan and microtonality, to ambient, electronic soundscapes involving many layers of acoustic and amplified instruments. His music has consistently contained a "...a driving and rather harsh energy redolent of rock, as well as a clean sense of melodicism... intricate cross-rhythms rarely let up..." The Village Voice. He is the creator of International Strange Music Day (August 24) and the creator/pioneer of the electric guitar procession.


TILTED AXES: DETROIT (313)
FEATURED ARTISTS


Howard Glazer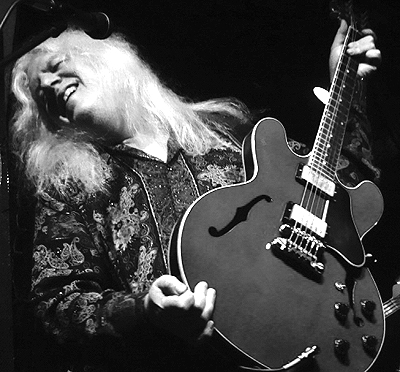 Howard Glazer (electric guitar), a Blues guitar virtuoso, received "Outstanding Blues/R&B Instrumentalist" from the 2014 Detroit Music Awards. In 2013 Howard was selected as a Downbeat Critics Choice Awards nominee, and was inducted into the Michigan Blues Hall Of Fame. His CD, Stepchild of the Blues, showcases the Detroit-based guitarist's unmistakable tone, technique and fiery slide/resonator work across nine original tracks. In addition to countless shows in the US and Canada, he's toured overseas many times. In 2014 he made his third appearance at the Kaavi Blues Festival in Finland and he has shared the bill with blues legends.


Rick Matle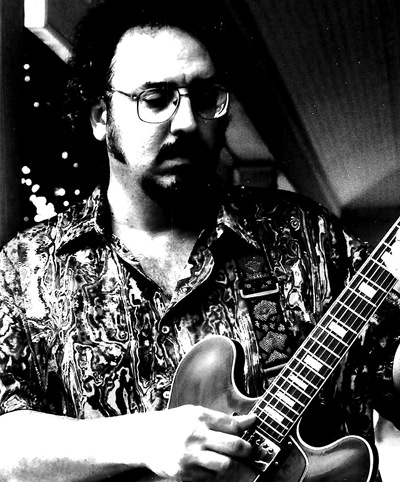 Rick Matle (electric guitar) has studied classical guitar, composing, and arranging earning a Music Performance degree from Oakland University. Matle's cool style, digital dexterity, and clean sound reflects the influences of the two jazz guitar players he admires the most: Joe Pass and Kenny Burrell. His ability to create a melange of sonics from the guitar comes from his other major blues and rock influences: Carlos Santana, Frank Zappa and Jimi Hendrix. The Detroit Music Awards have recognized Matle's composing talents by awarding him as the "Outstanding Jazz Composer" and twice as "Outstanding World Music Composer."


Paula Messner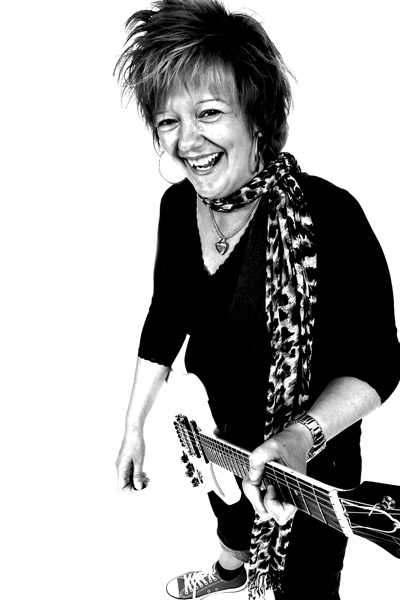 Paula Messner (electric guitar) started playing guitar when she was ten. She's been in the Detroit rock bands The Roomates, Vertical Pillows, Motor Dolls, and performing all over Canada and the USA. 10 years ago she started Candy Band – an all-mom band that plays punk rock music for kids. They have 5 CD's and have played over 400 shows. They have been on The Today Show and have played 4 Lollapaloozas and the Warped tour. As a day job she gives guitar lessons at a local music store as well as out of her home. She also conducts sing-alongs with preschool students.


Frank Pahl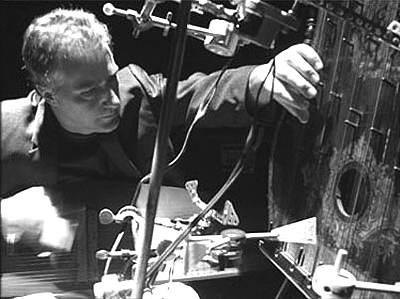 Frank Pahl (electric baritone ukelele) has received over 100 commissions to compose music for theater, film and dance and his music has appeared on over 100 recordings. Though he doesn't identify himself as an electric guitarist he does, on occasion, like to be heard while playing guitar, hence the electricity. He participated in the first bone-chilling Tilted Axes Detroit and is eager to attempt the spectacle in a swelter.


Skeeto Valdez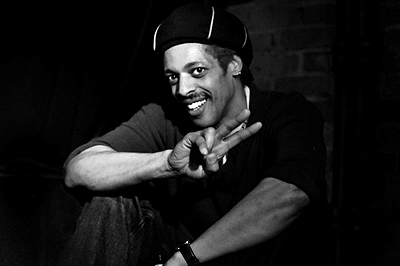 Skeeto Valdez (lead percussion) been called a "force of nature!," a "diesel truck, rollin down the rhythm freeway!," and for many years simply referred to as "Skeetosis!" He had an idea to create a forum to jam with his many musical friends and dubbed it The Mighty Funhouse with the simple premise of having a ball while playing great music. The name of the band has since changed to The Valdez Collective. ~ PS: He be winnin awards and sheet! ~ PPS Jr.: Pay no attention to any of this nonsense!!!


Dean Western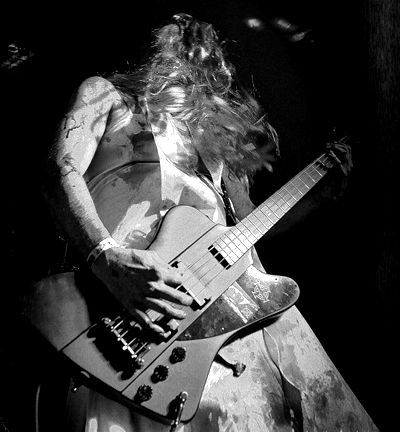 Dean Western (electric bass) is a bassist and audio engineer, and has been slugging it out in the Detroit music underground for some thirty-odd (very odd) years. From Punk to Jazz to Experimental Noise, he has played in bands too numerous to recall, let alone mention. He is currently working with the acoustic duo Temkow & Western and the industrial-rock band Haflife.


TILTED AXES: DETROIT (313)
SPECIAL GUEST FROM CHICAGO


Adrian Fortis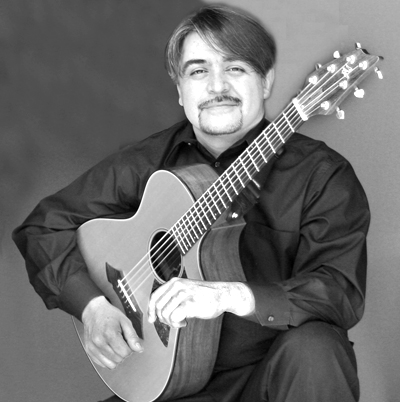 Adrian Fortis (electric guitar) Guitarist. Design Strategist. A native of Mexico City, he began playing guitar at age 15. He studied at the School of Rock in Mexico for 2 years under Professor Lavin. He's been studying in Robert Fripp's Guitar Craft since 2003 and has participated in their projects in Spain and Argentina and lately in the Orchestra of Crafty Guitarists' East and West Coast US tours. He performs regularly with the Guitar Circle of Chicago.



TILTED AXES: DETROIT (313)
ENSEMBLE

Jeff Adams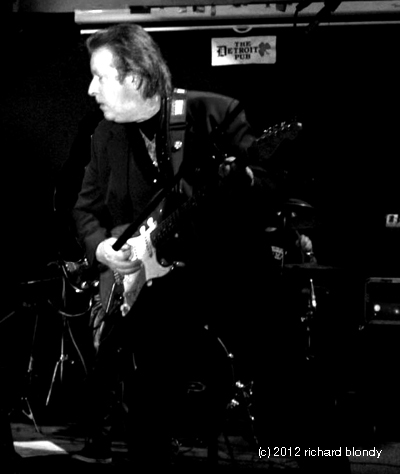 Jeff Adams (electric guitar) brings attitude and a skillful style to any project he works on. His experience and developed sound, adds a distinctive style and approach to his projects. His style is reminiscent of where progressive rock started and what it can become and he maintains a deep and personal relationship with his audience. His style is very identifiable as when you hear the beginning of an 11:21 song, you know its Jeff. He is currently an integral member of The Dirk Kroll Band out of Detroit. Jeff participated in 2013's Tilted Axes Detroit.


Sean Biggs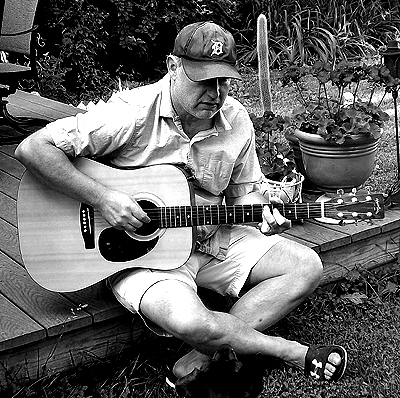 Sean Biggs (electric guitar) began playing guitar at the age of sixteen. His musical influences included The Beatles, the Grateful Dead, Queen, and Neil Young. Sean continued playing guitar for six years before setting it aside to pursue his career and other interests. A couple years back Sean's old passion for studying and performing music was rekindled. Sean currently studies at the Berkley Music Company.


Aileen Bunch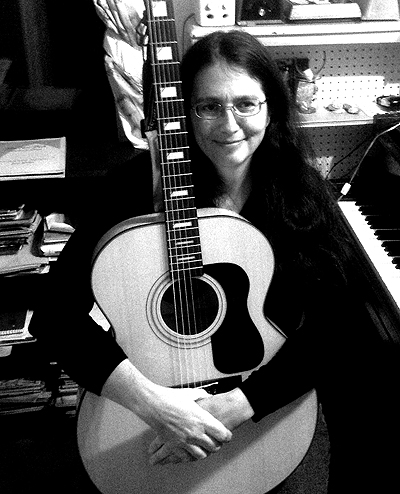 Aileen Bunch (electric guitar) is a music therapist and piano instructor from Collingswood, NJ. As a child, Aileen was offered organ lessons and her obsession with music began. Her father fed this obsession by bringing home flea market instruments, his hope being that she would one day lead an "all-girl band". By high school, she had become proficient on numerous instruments including guitar, alto clarinet, organ, piano, synthesizers and recorder. Aileen completed her piano/music therapy studies at both Temple University and New York University, and was awarded her music therapy board certification in 1995. Aileen provides music therapy services, traditional piano lessons, and accompaniment throughout the Philadelphia area.


Jude Closson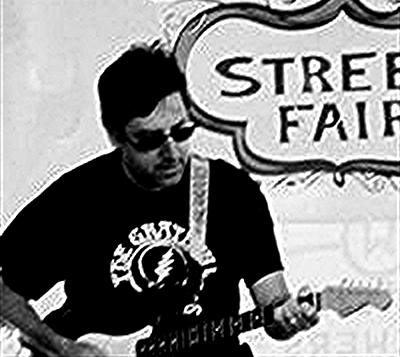 Jude Closson (electric guitar) plays drums and guitar and has been working with bands in the Detroit area for the last 3 1/2 decades. Jude started as a drummer and has worked with many groups ranging from early New Wave and Punk groups to the present day Celtic Rock group Bill Grogan's Goat. As a guitarist he has worked with a variety of rock and folk acts and is presently playing in the traditional Celtic group Seacht.


Douglas Cross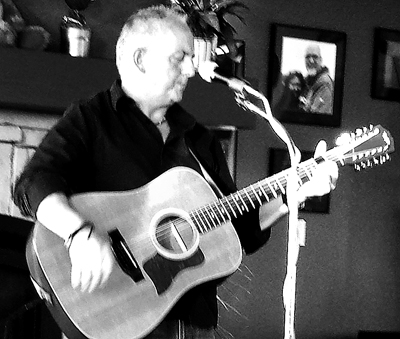 Douglas Cross (electric guitar) is a Detroit native currently residing in Ann Arbor. He has been playing guitar since the mid sixties folk/rock era, and playing anywhere an audience would gather, from street corners to coffeehouses, bars and college concert venues around the Detroit area, Michigan, US, Canada and Europe.


Melody Danielle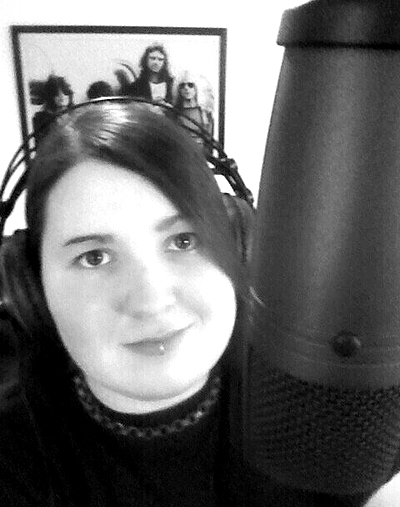 Melody Danielle (electric guitar) was born and raised in a tiny Texas town, not too far outside the live music capitol of the world. She discovered that she was musically inclined as a teen, teaching herself to play bass at 15, guitar at 18, and was in marching band all through high school. After graduating high school she followed her dreams all the way to the Motor City. She is now living out those dreams as a freelance audio engineer, band manager, songwriter, and producer. Her influences range from southern blues and punk to West Coast rap and hair metal.


Gael Grant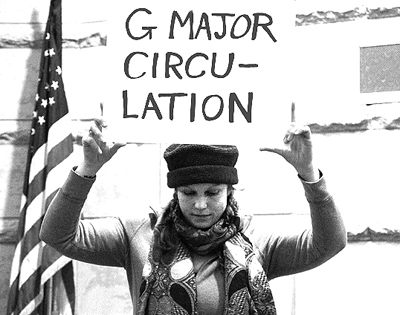 Gael Grant (Tilt Manager) grew up with musicians all around her. She has played drums and multiple instruments since she was very young. This is her second time performing as Tilt Manager and looks forward to leading these "talented guitarists through the streets of the city for Tilted Axes: Detroit (313). Rock on!"


Jocelyn Gonzales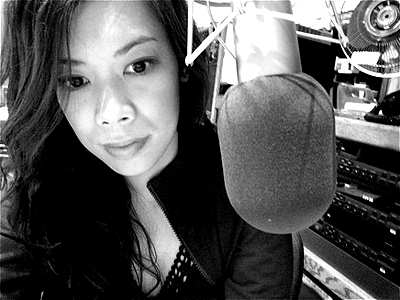 Jocelyn Gonzales (percussion) teaches sound design for Film and TV at NYU's Tisch School of the Arts, and is technical director and producer for Feet In Two Worlds, an award-winning multimedia journalism project based in New York. She's a freelance audio producer for the New York Times, and a former public radio producer whose work appeared on WNYC, Studio 360, Soundcheck, Marketplace, Weekend America, and Radiolab. She's done sound post for documentary film and taught media workshops for FI2W, NYU Abu Dhabi, NYS Youth Leadership Council, School of Visual Arts, and the AIR Full Spectrum Storytelling Intensive.


Eric Iverson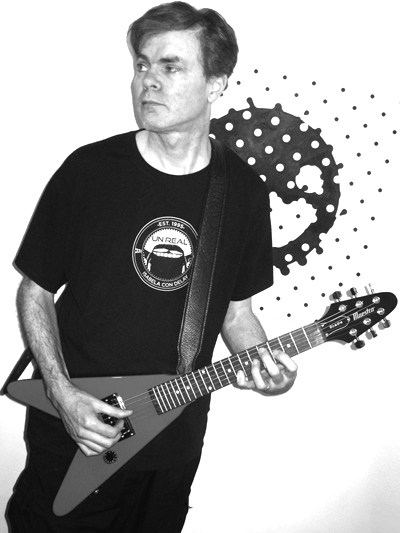 Eric Iverson (electric guitar) is a native Detroiter and Midtown resident. He has been playing guitar for nearly 40 years, though he does stop to eat and sleep. Eric also composes music, sings, programs synthesizers, and posts experimental guitar effects videos on YouTube under the name eti313.


Rod Johnson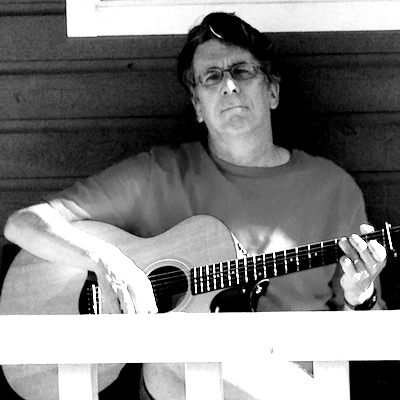 Rod Johnson (electric guitar) has been playing guitar since 1975 or thereabouts. He was a would-be poet and singer in his young days before somehow getting sidetracked into academia. Now when he's not snowed under in his teaching job at the University of Michigan, he writes songs and plays and sings in Julia's Seizure, and elsewhere. He has nearly thawed out from 2013's Titled Axes Detroit.


Bob Kaufman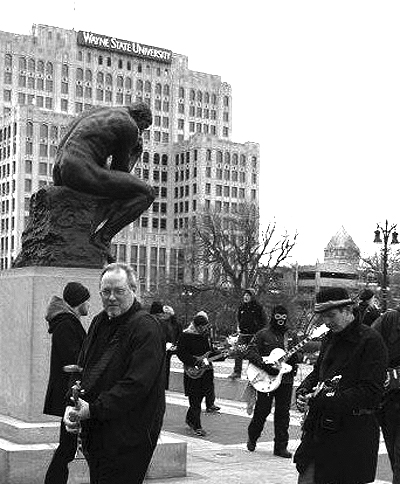 Bob Kaufman a.k.a. Banzai Bobby Bass (electric guitar) started playing guitar in junior high school and then met this guy named Patrick Grant in high school who shared his passion for The Beatles. Bob has played in a bunch of bands over the years, most notably The Covingtons, a garage, 60s, punk band that made the circuit back in the late 80s. Bob's current band, Groovy Guru & the Sacred Cows, still plays on occasion.


Rob Knevels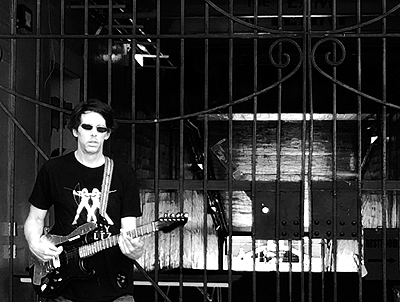 Rob Knevels (electric guitar) was born a Metro Detroiter in the spring of 1972. Since then he has joyously participated in many musical happenings and with many outfits. Robert has been lucky enough to become a lifetime ambassador to Kelley Stoltz and His Band, surviving several semi-world tours with Stoltz and his comrades. He loves sports, and plays a variety of musical instruments and practices everyday.


Beth Landry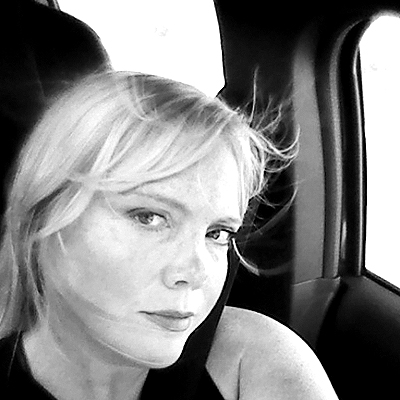 Beth Landry (publicist & percussion) is a social media savvy writer who ventures into several genres, and an all-around music fanatic. She has spent several years in publicity, events coordination, and media relations. Beth enjoys going to concerts, reading, spending time with her family, and believes that this year will be the best year yet for Tilted ! Axes Detroit (313) !


John Lovaas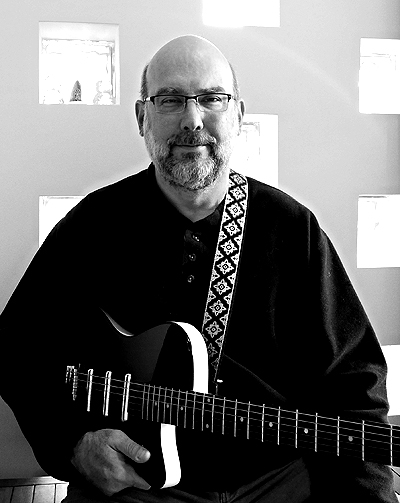 John Lovaas (electric guitar) John's interest in guitar began in 1978; since then, playing guitar has always been a regular activity.  A real attempt at guitar practice began in 2007, after his first Guitar Craft course. He has participated in Robert Fripp's Guitar Craft and Orchestra of Crafty Guitarists projects in the United States, Mexico, Argentina, Spain, and Italy.


Alan Madlane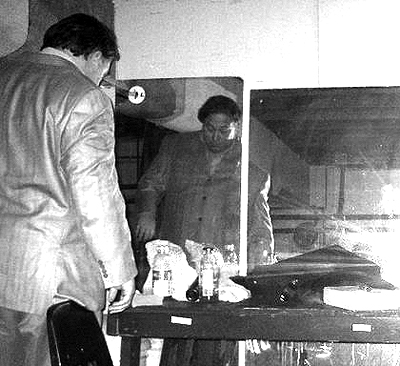 Alan Madlane (electric guitar) has played guitar for 45 years now. He also plays bass, drums, percussion, harmonica and keyboards. He also participated in last year's guitar march. Alan has liked music since he was very young, and wrote for and helped edit legendary CREEM Magazine in the years 1977-79 under his real name, Alan Madeleine. Also an actor for 35 years, Alan became friends with the late Ron Asheton of The Stooges after being recommended by Ron for a role alongside him in the film Frostbiter: Wrath of the Wendigo. Alan is now, finally, a member of SAG-AFTRA.


Chris McGorey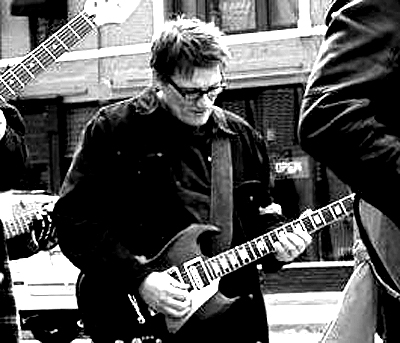 Chris McGorey (electric guitar), a Detroit native, honed his musical chops playing bass in several local bands, most notably the experimental and challenging Mr. Unique and the Leisure Class. Switching to guitar and assuming a songwriter/singer role, he formed Dog Latin, which began as an electric, eclectic trio that has endured and evolved stylistically over the years, nowadays more acoustic, but still dedicated to diversity and originality. A full length Dog Latin CD, Asunder, features 11 songs that range from somewhat bent Americana to anthemic psychedelic marching band noise.


James McGlinnen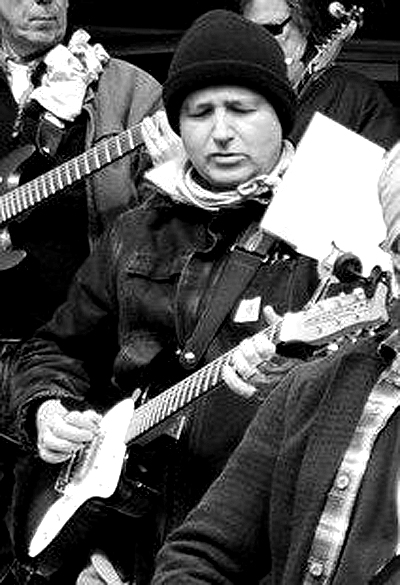 James McGlinnen (electric guitar); member of groups in Kalamazoo, Detroit, and Ypsilanti areas, including: Tavia Control, Eclectic Smudge, 360DLX, Deaf Mute, The Isotones, and John Frum. Currently readying a project with percussionist Jonathan Wald (Perplexa) and bassist Gordon Meldrum (360DLX/The Isotones/Ray Gunn). Alumni of both Rhys Chatham and Glenn Branca's expanded ensembles, participant in Master Classes conducted by Wadada Leo Smith and Elliott Sharp. He lives (mentally and physically) halfway between Detroit and Ann Arbor with his wife Christine McDermott, their daughter, Emma Christine, their cat, Rosy Pooh, and fish, Neil Young. Participated in 2013's Tilted Axes Detroit.


Jeremy Nesse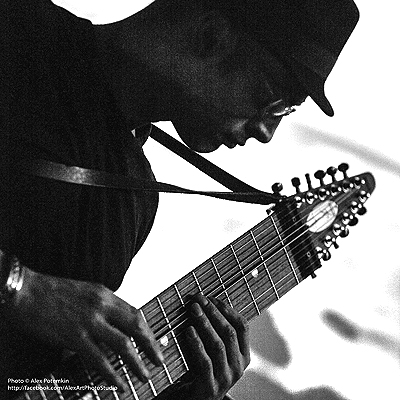 Jeremy Nesse (Chapman Stick) is a consummate musician who embodies a stew of diverse genres that not only gets your heart thumping but gets your feet stomping. While incorporating a variety of basses into his repertoire, he has also adopted the Chapman Stick, a 12-string touchstyle melodic bass. He has recorded and shared the stage with numerous bands such as LA-based Moving Picture Show, Amapola Dry and the instrumental / progressive / psychedelic trio, High North.


Reinaldo Perez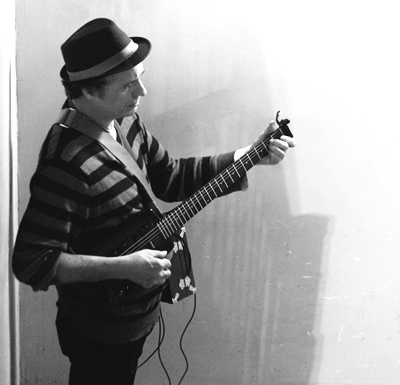 Reinaldo Perez (electric guitar) is a native NYer with an active interest in guitar for over 30 years. He studied for a number of years in Robert Fripp's Guitar Craft starting in 1986 and is starting a year-long course of study in Ableton Live, Max/MSP/Jitter/Arduino and multi-channel production at Harvestworks.


Mallory Rose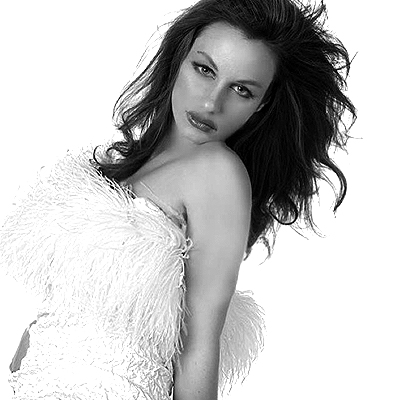 Mallory Rose (standard bearer & representing Showtime Detroit) has been involved in the modeling world since the age of 13. Her career has spanned from print, runway, to music videos. Her passion for modeling is only paralleled by her passion for fitness and healthy living. She takes pride in being a personal trainer and group fitness instructor within the Washtenaw County area. "My goal is to show girls and women alike that you don't have to let society or the media dictate what beauty is and that nothings better than being natural beauty inside and out by staying true to yourself."


Tiffany Schulz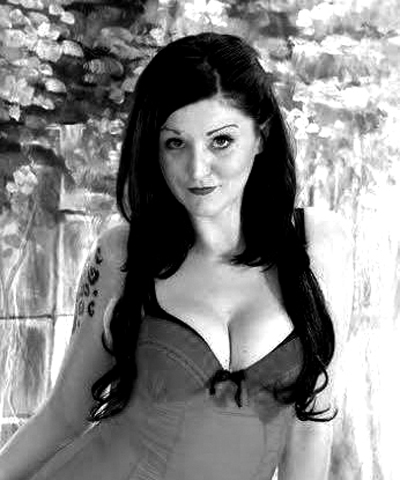 Tiffany Schulz (standard bearer & representing Showtime Detroit) is an alternative model and stage performer. She's been in the industry seven years and has done runway at multiple venues, including DTE for Miss Rock Tease, Emerald Theater for Rock, Exotica 5, X-Ball 6 for Girdle Bound, and hundreds of photo shoots ranging across all genres. She was in five different Noir Leather stage performances and in their Metro Times print ads. Her last magazine spread was in Skin Two for the UK. Her hope is to keep trying new ideas and pushing the boundaries as far as they will go!


Larry W. Shelby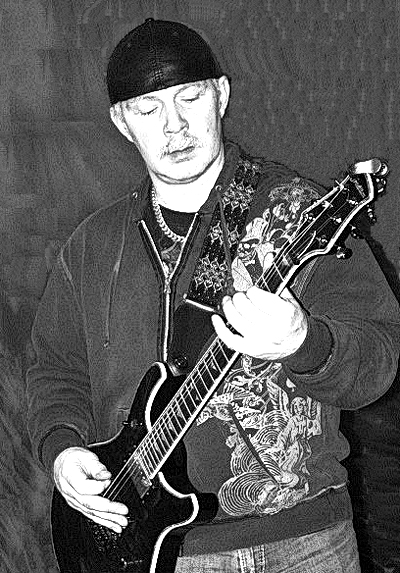 Larry W. Shelby (electric guitar) is a native Detroiter and resident. He's a guitarist, singer, songwriter, composer, and amateur audio engineer. He's been playing since he was 15 and has have played in many bands and has worked in recording studios. He's currently guitarist for the upcoming band HellavaStorm.


Jennabelle Wingless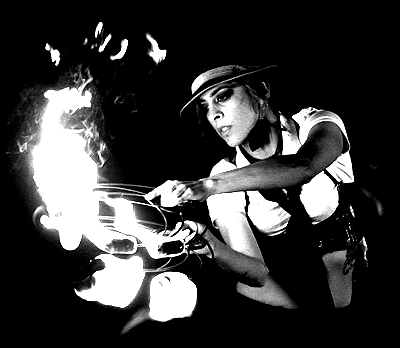 Jennabelle Wingless (standard bearer & representing Showtime Detroit) World-wide known fire performer and model who has worked with bands such as Shinedown, Papa Roach, and ICP. Performing since 2008 she has graced the stages of many festivals, as well as countless other shows for concerts, club nights, and parties such as Theatre Bizarre. As a model, she brings high, fiery energy to her shoots and loves all different styles of photography genres. "I love being able to express myself through art when the human language fails."


Oscar Zelaya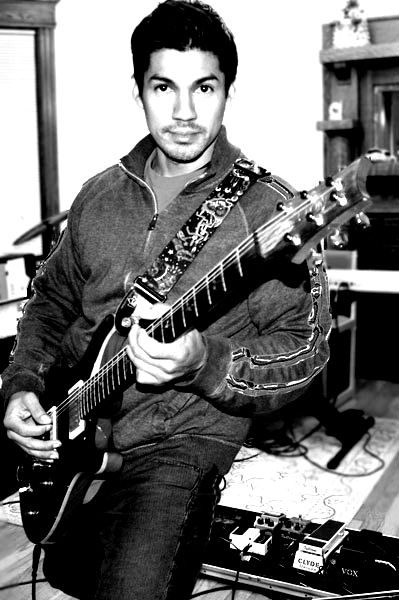 Oscar Zelaya (electric guitar) raised and residing Southwest Detroit. Musician, Filmmaker, Educator - he has been playing guitar for over 25 years. He has played with various experimental bands fusing Techno/Electronic Music with guitars and other stringed instruments.


Pacal Zelaya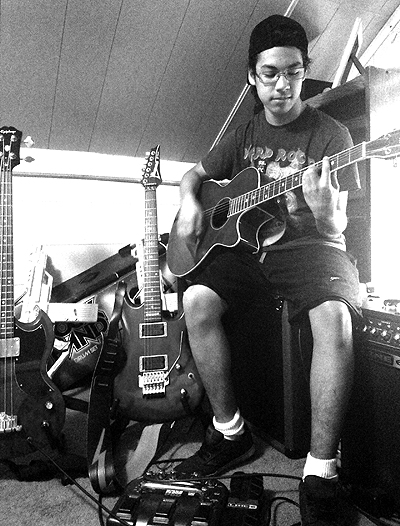 Pacal Zelaya (electric guitar & bass) is 16 years old and was born and raised in Detroit. He has been playing guitar since the age of 4. He started out playing Punk/Alternative and has experimented with various styles including Blues and Metal. His future goals include releasing a solo CD as well as continuing to play with other like-minded musicians.


=================================================================================


Have a question? email tilted313@peppergreenmedia.com


PREVIOUS TILTED EVENTS

Tilted Axes NYC (Asciae Obliquiae) - Jan. 5, 2014

Tilted Axes NYC (The Alamo's Last Stand) - Dec. 21, 2013

Tilted Axes Detroit (What's the Big Idea?) - Mar. 20, 2013

Tilted Axes NYC (Tilted Variations) - Dec. 21, 2012

Tilted Axes NYC (Make Music Winter) - Dec. 21, 2011

=================================================================================


www.peppergreenmedia.com

Tilted Axes: Detroit 313
Presented by the Detroit Historical Society
for the City's 313th Anniversary
July 19, 2014