N e w M u s i c G a t h e r i n g 2 0 2 1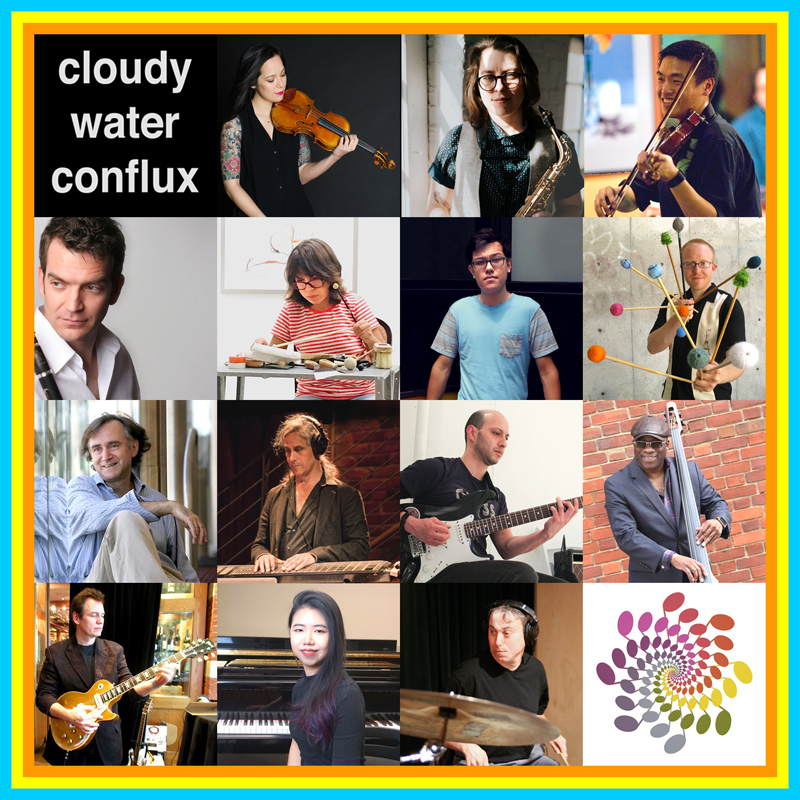 Patrick Grant & NMG Artists
cloudy water conflux
a recorded collaborative composition
informed by structures found in blockchain

created for the New Music Gathering in
St. Paul, MN & online August 12-18, 2021

Official premiere online August 17 at 5:00pm CDT
NMG links to view are HERE

Patrick Grant & NMG Artists are:

Gregory Oakes (clarinet)
Kate von Bernthal (alto & soprano saxophones)
Ryne Siesky (trumpet)
Patti Kilroy (violin)
George Lam (violin)
Daniel Reyes Llinás (electric guitar)
Ting Luo (piano)
Michael Roth (keyboard)
Gloria Damijan (piano & toy piano)
Ron Coulter (vibraphone & percussion)
Jair-Rôhm Parker Wells (upright electric bass)
John Ferrari (drums & percussion)
Patrick Grant (production & additional electric guitar)
Lucius Gregory Meredith (blockchain illuminations)




cloudy water conflux

56'41"
| | | |
| --- | --- | --- |
| cwc 00 | | 11:15 |
| cwc 01 | | 3:06 |
| cwc 02 | | 2:46 |
| cwc 03 | | 2:30 |
| cwc 04 | | 3:02 |
| cwc 05 | | 2:43 |
| cwc 06 | | 2:16 |
| cwc 07 | | 3:05 |
| cwc 08 | | 3:43 |
| cwc 09 | | 3:12 |
| cwc 10 | | 2:51 |
| cwc 11 | | 2:53 |
| cwc 12 | | 2:52 |
| cwc 13 | | 2:28 |
| cwc 14 | | 3:08 |
| cwc 15 | | 4:44 |
listen to an original remix created by
Gloria Damijan
7'48"
watch the
cloudy water conflux
video on
YouTube
cloudy water conflux
on
SoundCloud

© 2021 Bernthal, Coulter, Damijan, Ferrari, Grant, Kilroy, Meredith, Lam, Llinas, Luo, Oakes, Roth, Siesky, & Wells

Published by Peppergreen Media (ASCAP)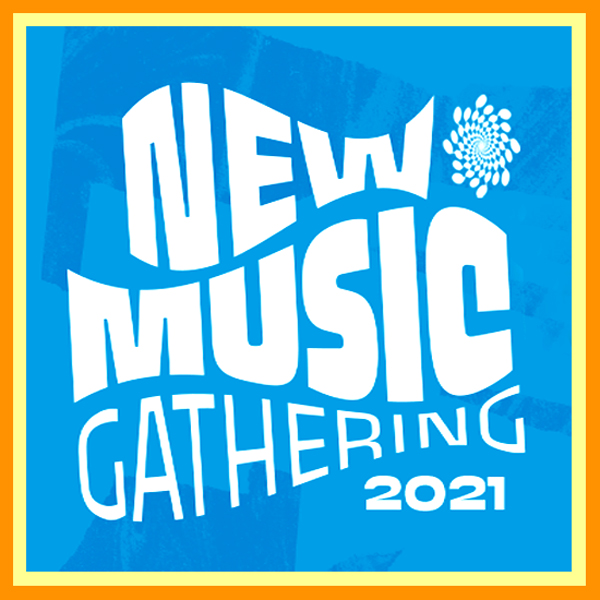 NMG Artists
Gregory Oakes (clarinet)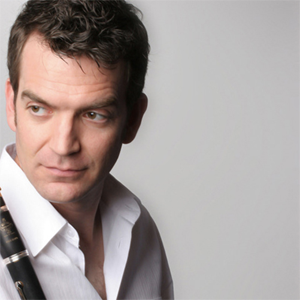 Gregory Oakes is an exciting and energetic clarinetist and a passionate champion of the music of our time. From his Carnegie Hall debut with members of Ensemble Intercontemporain and Pierre Boulez to his performances as a member of the Colorado Symphony Orchestra, Oakes has been praised by critics for his "outstanding performance" (New York Times) and "jazzy flourishes" (Denver Post). He has performed throughout the United States, Europe, Asia, and South America and been broadcast on NPR. Oakes has performed at multiple International Clarinet Association ClarinetFests, the Oklahoma Clarinet Symposium, the New Music Gathering, the International Computer Music Conference, and Berlin's MaerzMusik festival. He has held residencies at Princeton, Harvard, Dartmouth, Aspen, and Amsterdam's STEIM. His CD Aesthetic Apparatus: Clarinet Chamber Music of Helmut Lachenmann appears on the New Focus Recordings label. Oakes is on the faculty of Iowa State University and is principal clarinet of the Des Moines Symphony Orchestra. He is a Buffet Group USA and Vandoren Performing Artist.


Kate von Bernthal (alto & soprano saxophones)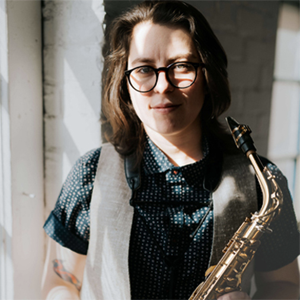 Kate von Bernthal (b. 1994, Michigan) is a saxophonist based in Detroit, MI. She is a performer, improviser, composer, and collaborator whose musical styles and preferences lie somewhere at the intersections of minimalism, indie/pop, and contemporary classical. von Bernthal is a co-founder of Girlnoise (est. 2015), a contemporary classical and improvising mixed chamber ensemble dedicated to uplifting women's voices in new music. As a chamber musician, von Bernthal has participated in dozens of world premieres for saxophone quartet, saxophone ensemble, chamber opera, and mixed ensemble. She is a member of Sanctuary Collective in Birmingham, MI, whose repertoire includes music in the styles of Motown, indie-rock, and Sufjan Stevens-inspired hymns. von Bernthal holds a Master of Music degree from the University of Oregon and Bachelor of Music degree from the University of Michigan.


Ryne Siesky (trumpet)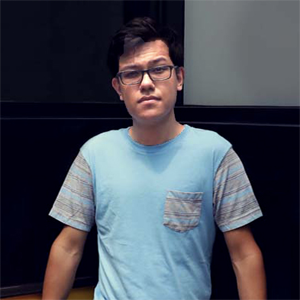 Ryne Siesky (b. 1996) is a Filipino-American composer, educator, and consultant. Described as "beautifully haunting" (Robert Avalon Competition), "attractive and inventive" (Dorothy Hindman), and "patiently evocative" (George Lewis), Ryne's music explores the relationships between art, community, and identity. His recent works engage with Asian American identity politics and social intersectionality as idiosyncratic mechanisms for musical creation and sonic processes. His music has been performed by Hypercube, Duo Sequenza, Robert Black, and Lindsay Garritson, among others. His music has also been featured at several festivals including the Society of Composers, International Trumpet Guild, and SEAMUS, among others.


Patti Kilroy (violin)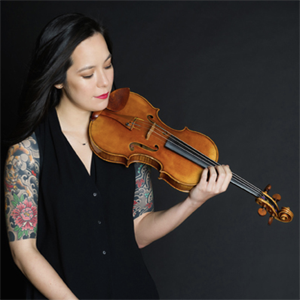 Praised for her "intensely focused" playing by The New York Times, violinist, pedagogue, and recording artist Patti Kilroy is a uniquely modern-minded musician, most known for both giving the world-premiere to over 100 works, with a particular focus on looping, live processing electronics, and prepared violin. Based in Los Angeles, she is an Assistant Professor in the Department of Music at California State University, Los Angeles, and has served as faculty at Western Connecticut State University, New York University, and CUNY Hunter College. To learn more about her career engagements or research interests, visit www.pattikilroy.com.


George Lam (violin)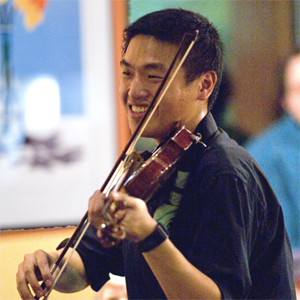 Composer George Tsz-Kwan Lam (b. 1981) grew up in both Hong Kong and Winthrop, Massachusetts. Lam primarily creates works that connect music, people, and place, including his recent cello-percussion duo The Emigrants for New Morse Code, based on collected oral history from the NYC immigrant musician community. In 2018, George served as the Chautauqua Opera Company's third composer-in-residence, for which he composed three works based on the work of contemporary American poets. George Lam has previously served as Assistant Professor of Music at York College, The City University of New York, and is currently Associate Professor of Music at Hong Kong Baptist University. For the 2021-22 season, George Lam will serve as an Artist-In-Residence at University Settlement in NYC, where he will develop a new location-based work that uses collected oral history recordings related to Manhattan's fast-changing Chinatown neighborhood. www.gtlam.com


Daniel Reyes Llinás (electric guitar)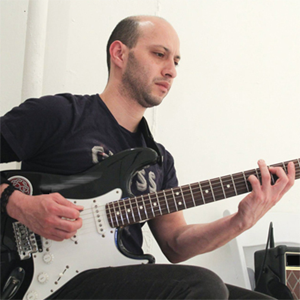 Daniel Reyes Llinás (he/him) is a Colombian guitarist, composer and educator based in Portland, Oregon. His works are explorations of an array of influences: new music, post genre & world music. Daniel has toured, performed, recorded and collaborated with The League of Crafty Guitarists / Robert Fripp and TOCG, The Berlin Guitar Ensemble, Tilted Axes, Joseph Keckler, Taylor Mac, Mark Stewart, Mariel Roberts, Vasko Dukovski, James Ilgenfritz, Jude Traxler, David Soldier, Ravi Kittappa and the NYC based Parias Ensemble, among many others. He has scored short, feature films, dance, theatre productions for Colombia, Australia and USA. Daniel is currently the associate director at the Community Music Center in Portland.  www.llinasmusic.com & www.llinasmusic/bandcamp.com


Ting Luo (piano)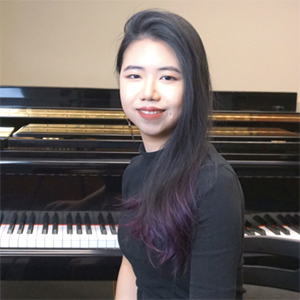 Ting Luo is director of New Arts Collaboration, based in California. She has performed and lectured in prestigious venues in China and U.S., advocating contemporary and new music. Ting Luo is active in collaborating with artists from multiple disciplines and she has curated the interdisciplinary music and art project New Arts Collaboration since 2020. https://youtu.be/Fj_WFpQK7iE


Michael Roth (keyboard)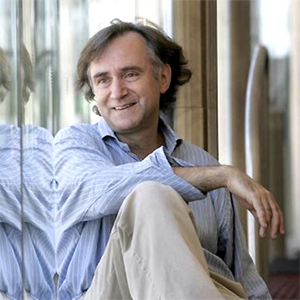 Michael Roth, whose work has been called music "one could imagine Ives composing had he lived long enough to encounter rock-and-roll and beat poetry," is a composer, sound designer, music director, orchestrator and pianist whose work encompasses chamber music, opera and experimental music/theatre, film, dance, and especially music and sound for theatre - over 250 productions throughout North America including Broadway, off-Broadway, Canada's Stratford Festival and as resident artist at both La Jolla Playhouse (35 productions) and South Coast Repertory (57 productions). Michael has most recently been praised for his ground-breaking THE WEB OPERA, a self-produced through-sung web-series created to raise awareness of cyber abuse, an official selection at 30 Film Festivals that will also be presented at the New\ Music Gathering-2021. His music/theatre setting of Beckett's IMAGINATION DEAD IMAGINE, authorized by Beckett, for string quartet and laptop, premiered in Los Angeles and Prague, and he has collaborated with, among many others, Christopher Plummer, Tom Hanks, Tom Stoppard, and particularly Randy Newman as music director and arranger, including Disney's THE PRINCESS & THE FROG. Michael studied with William Bolcom at the University of Michigan and taught sound design at UCSD. More information: http://rothmusik.wix.com/rothmusik and/or https://www.thewebopera.com


Gloria Damijan (piano & toy piano)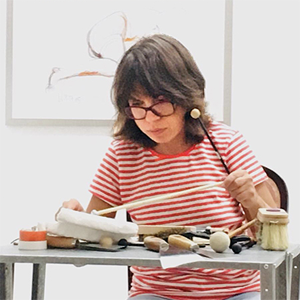 Gloria Damijan studied piano and music pedagogy at Music University Vienna with a focus on contemporary music and free improvisation. She has studied with Manon-Lìu Winter, Burkhard Stangl, Franz Hautzinger and Ian Pace and collaborated with Stefan Fraunberger, Vinzenz Schwab, Klaus Filip, Arnold 'Noid' Haberl, Christine Schörkhuber and Ye Hui. Working together with composers Tamara Friebel, Margareta Ferek-Petric, Veronika Mayer, Matthias Kranebitter. Damijan has performed in Vienna, Graz, Innsbruck, Berlin, Barcelona, Lisboa, Porto, Oslo, Hamburg and is a member of the Viennese Improvisers-Network snim. https://gloriadamijan.wixsite.com/website


Ron Coulter (vibraphone & percussion)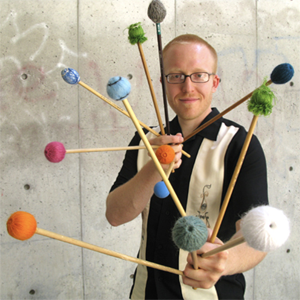 Ron Coulter is a percussionist, composer, and improviser; he has presented at over 100 universities internationally. As a performer, Ron has toured internationally appearing in 49 U.S. states, Europe, Australia, Canada, and Japan. He has performed with such artists as the Glenn Miller Orchestra, Chicago Chamber Orchestra, Music from China, Four Aces, Sean Jones, Al Martino, Linux Laptop Orchestra, New Arts Jazztet, David Murray, Hugh Ragin, Sam Newsome, Vinny Golia, Tony Malaby, Gino Robair, Michael Zerang, Chris Corsano, Eric Mandat, Sandy Duncan, Youngstown Percussion Collective, Wyoming Symphony, and Tone Road Ramblers, among others. Ron has presented at conferences including: ISIM, PASIC, NIME, JEN, SPLICE, Futurisms, Soundlines, ReVIEWING BMC3, RadiaLx, New Music Circle, Montreal Jazz Festival, and more. Interests in noise, interdisciplinary collaboration, and non-idiomatic improvisation led to organizing Fluxconcerts and projects with artists specializing in performance art, video, and spoken word. Ron co-founded the Percussion Art Ensemble, duende entendre, Marble Hammer, Drm&Gtr, and founded the Southern Illinois Improvisation Series and Creative Music Series. As a composer, Ron has created more than 390 compositions for various media. Originally from Hermitage, Pennsylvania, Ron was raised on a dairy farm and earned M.M. and B.M. degrees in Percussion Performance from Youngstown State University.


Jair-Rôhm Parker Wells (upright electric bass)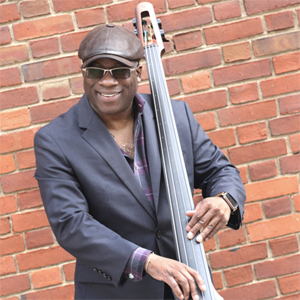 Jair-Rôhm Parker Wells (born October 13, 1958) is an American electric bassist. He is one of the founding members of the improvising band Machine Gun with Thomas Chapin and Robert Musso and the founder of the Meeting Interdisciplinary Arts Festival in Stockholm, Sweden. He lived in Stockholm, Sweden, from 1985 until 2018. He has collaborated with (among others): Bob Belden, Karl Berger, Daniel Carter, Jaron Lanier, John Sinclair, Shabacka Hutchings, and Tony Scott. In 2017, he was in residence at EMS in Stockholm where he began work on his opera #blacbuc. The work was composed on the Buchla and Serge modular systems at the institute. Compositions from his Liberation Cycle are featured as part of res.o.nant, the light and sound installation by artist Mischa Kuball at the Jewish Museum Berlin. Raised in southern Germany, Jair-Rôhm moved to New York in 1978. He has performed at Vahdat Hall (Tehran, Iran), Xinghai Conservatory of Music (Guangzhou, China), Tribeca Performing Arts Center (New York), Globen Arena (Stockholm), Saxophone Jazz Pub (Bangkok, Thailand), Cafe Oto (London, England) and the Domicil Jazz Club (Munich, Germany).


John Ferrari (drums & percussion)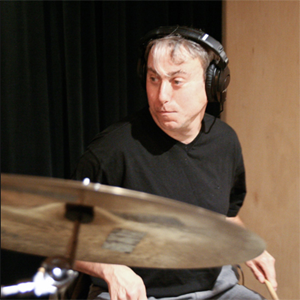 John Ferrari is active in classical, jazz, pop, Broadway, film, television and dance music, the avant-garde, and multi-media. He has performed and given master classes nationally and abroad, and appears on dozens of recordings as percussionist, drummer and conductor. He is a founding member of the Naumburg Award winning New Millennium Ensemble, has been a regular guest artist of the Chamber Music Society of Lincoln Center and Chamber Music Northwest, and has been a member of Meridian Arts Ensemble since 1993. Besides collaborating with Patrick Grant since 1999, Mr. Ferrari has also appeared and/or recorded with many other notable organizations such as: Bang On A Can All Stars, Da Capo Chamber Players, Manhattan Symphonietta, Perspectives Ensemble, The Group for Contemporary Music, Orpheus Chamber Players, Riverside Symphony, Locrian, Cygnus, Pittsburg Collective, and many others. He holds DMA and MM degrees from SUNY Stony Brook, and a BM from William Paterson University where he serves on the performing arts faculty. Other teaching posts include Manhattan School of Music's graduate Contemporary Performance program,  Princeton and Seton Hall Universities,  and the Elisabeth Morrow School.


Patrick Grant (production & additional electric guitar)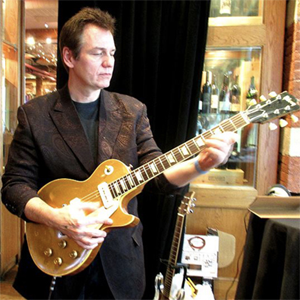 Patrick Grant is a Detroit-born composer/performer living in New York City. While he may be better known as the creator of Tilted Axes: Music for Mobile Electric Guitars, his roots are of composing music for avant-garde theater in the NYC Downtown arts scene and internationally. His music for concert, film, theater and dance has been performed at festivals in the USA, Europe, and South America. He's received awards from the New York State Council on the Arts and the Lower Manhattan Cultural Council. He's a nominee of the Detroit Music Awards and a recipient of ASCAP Plus+ Awards. His studies in Bali resulted in works with alternative tunings, ensembles with multiple keyboards, and as part of Robert Fripp & The Orchestra of Crafty Guitarists. He has created scores for theatrical visionaries The Living Theatre and Robert Wilson, installations and happenings in NYC & LA art galleries, the Louvre and musée du quai Branly in Paris, for Obama portraitist Kehinde Wiley, and for performance artist Joseph Keckler. He is an instructor at the Film & TV school of NYU Tisch School of the Arts and is the creator of International Strange Music Day, observed every August 24 since 1998.

Lucius Gregory Meredith (blockchain illuminations)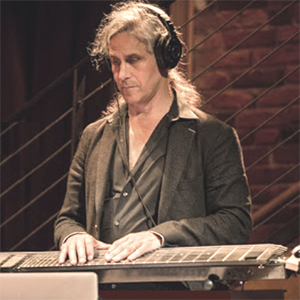 Lucius Gregory Meredith is a mathematician and software engineer. Greg created and developed RChain, a blockchain platform and the President of RChain Cooperative. He specializes in the Mathematical foundations of concurrency, process calculi, category theory, programming language design, distributed systems and network protocols and programming language semantics, denotational and operational semantics. He studied Mathematics and Computing at the Oberlin College from 1981 to 1984 and at the Imperial College London from 1993 to 1996. He was the Chief Technology Officer of Synereo, a start-up that aims to monetize the attention economy. He worked for Microsoft. He was the principal architect of Microsoft's BizTalk Process Orchestration, Highwire offering and ATM Network management solution for ATT/NCR. He was a co-author of WSDL 1.0. and co-designer and developer of MCC's Rosette/ESS technology. https://rchain.coop/

Peppergreen Media (co-producer)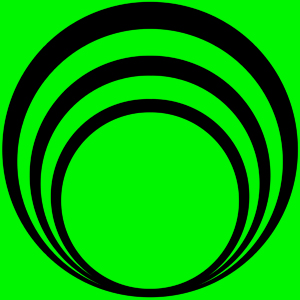 www.peppergreenmedia.com