JUNE 21, 2011

New York, NY

Peppergreen Media & Waterside Plaza present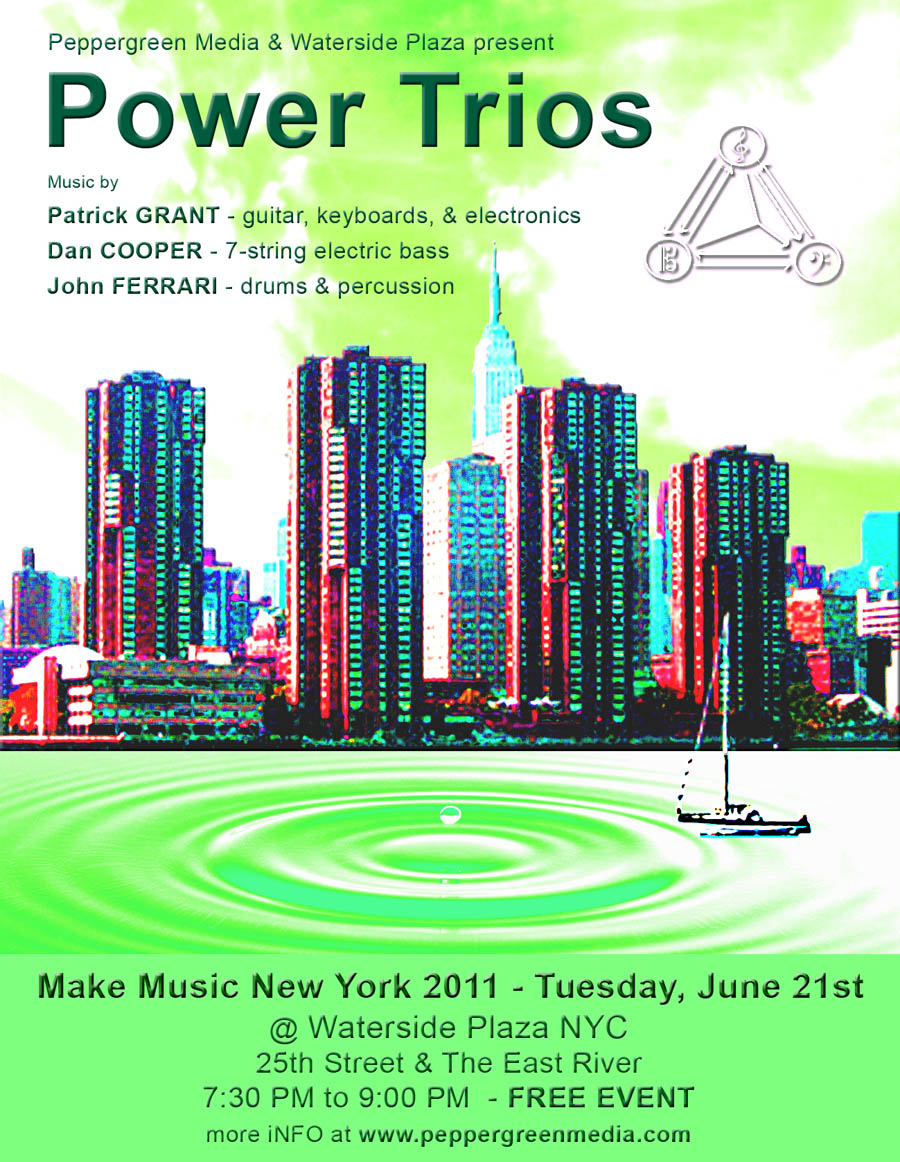 POWER TRIOS
by Patrick Grant Group

new music for electric guitar, keyboards, live
electronics,7-string electric bass, drums & percussion

composed and performed by
Patrick Grant, Dan Cooper, & John Ferrari
as part of
Make Music New York 2011
Tuesday, June 21st
25th Street & The East River
7:30 PM to 9:00 PM
FREE EVENT
A power trio is a rock and roll band format popularized in the 1960s. The traditional power trio has a lineup of guitar, bass and drums, leaving out the rhythm guitar or keyboard that are used in other rock music to fill out the sound with chords. While one or more band members may sing, power trios usually emphasize instrumental performance and overall impact over vocals and lyrics.

For this performance, three classically trained musicians will give their unique take on this instrumentation in a concert of premieres and arrangements of their works. Thinking that "everything that rises must converge," these composer/performers have a long history in seamlessly blending elements of serious contemporary music and popular music idioms into epic sound-scapes of orchestral scope propelled forward by driving, compelling rhythms.

This 90-minute performance is the second presentation that Patrick Grant has created for Waterside Plaza's participation in Make Music New York. It is a FREE EVENT and is open to a public of all ages. Waterside Plaza's location on the East River only adds to each and every event it hosts.
Make Music New York

is made possible with the generous financial support of Bloomberg LP, the New York City Department of Cultural Affairs, and the Stavros Niarchos Foundation.
Additional support is provided by Accenture, Betterfly, the Cultural Services of the French Embassy, Deutsche Bank, GigMaven, and HBO.
We gratefully acknowledge substantial in-kind support from the City of New York, Jarrell Guitars, Metro New York, Time Out New York, and WNYC.
Performer Bios
PATRICK GRANT
guitar, keyboards, & LIVE electronics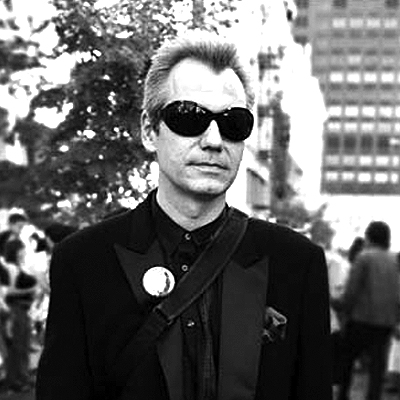 PATRICK GRANT

is a

composer/performer living in New York City and creates music for a wide range of media. A native of Detroit, MI (aka Motown), he moved to NYC in the mid-80s where he studied at the Juilliard School, worked on the production team for composer John Cage, and produced his first recordings at the studios of Philip Glass. Interest in world music brought him to Bali three times to study the gamelan which has since manifested itself in his works requiring multiple keyboards and percussion.

He has created scores for theatrical visionaries Gerald Thomas, Robert Wilson, The Living Theatre and music for installations at the Louvre and the musée du Quai Branly in Paris. His music has been applied visually through seven collaborations with the artist Kehinde Wiley, scores for feature documentaries, and music tech seminars each semester at the NYU Film School.

Within the last year his music has been performed extensively by theater troupes in Brazil, appearing in the major cities and international festivals there. In 2009, with radio producer Jocelyn Gonzales, he created the MMiX Festival of Interactive Music Technology in NYC, an event co-sponsored by Ableton (LIVE 8), Cycling '74 (Max/MSP), and WNYC Radio.

In 2010, Grant returned to Europe and Brazil for new works in concert, theater, and multimedia and created H2Opus: Fluid Soundscapes by Multiple Composers for Make Music New York 2010. Grant also produces content for the new music blog The MMiXdown and is a co-director of Composers Concordance Records.
DAN COOPER
7-string electric bass & electronics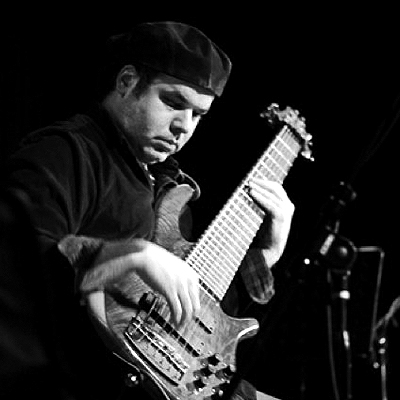 DAN COOPER was born and raised in Manhattan, and educated at The Horace Mann School, Columbia University, The New England Conservatory, and Princeton University. He worked for several years as Otto Luening's assistant. As a composer: Aaron Copland fellowship at Tanglewood, plus awards, commissions, residencies, and premieres from Albany Symphony, ASCAP, Cary Trust, Engine 27, Fontainebleau, Imani Winds, NARAS, NYNME, New York Youth Symphony, Shakespeare & Company, and Sweet Plantain, among others.
Cooper's music has been noted in American Record Guide, The Associated Press, Berkshire Eagle, The Boston Globe, and Fanfare Magazine, among others - "contemporary impressionism," "inventive," "drawing on vernacular styles," "vibrant," "especially fascinating," "full of instrumental virtuosity and sly humor," "whimsical," "carefree," "acute," "daring," "well-plotted," "hauntingly beautiful," and with a "spirit of originality, verve, and humor, now being passed on to a new generation."
As a multi-instrumentalist specializing in 7-string bass guitar and also flute with electronics, Cooper has performed internationally at such venues as Royal Albert Hall, Sydney Opera House, Berlin Philharmonic, Town Hall, Bunkamura Orchard Hall, The Blue Note, CBGB, Joe's Pub, and LPR, as well as broadcasts on NBC, Bravo, BBC, Radio France, and RAI. He endorses Overwater bass guitars of Carlisle, U.K.
Cooper is currently a music professor at SUNY-FIT, where he's created new courses in American, European Classical, and Latin American & Caribbean music. In addition, he teaches music & Shakespeare classes at Greenwich House Senior Center in NYC. Cooper is a co-director of the chamber music series and record label Composers Concordance, distributed by Naxos. http://www.dan-cooper.com
JOHN FERRARI
drums & percussion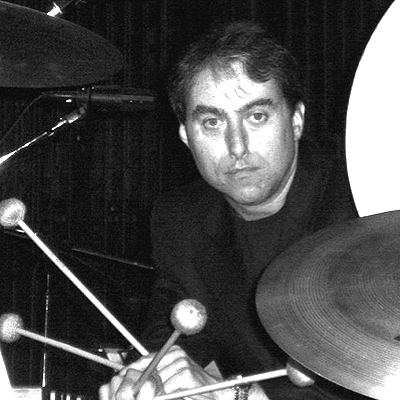 JOHN FERRARI enjoys a career as a versatile percussionist, drummer, conductor, and educator in the New York area. He is a founding member of the Naumburg Award winning New Millennium Ensemble and is drummer/percussionist with Meridian Arts Ensemble, both recipients of the ASCAP/CMA Award for Adventurous Programming having collectively released ten CDs. This season launched the second CD release of his collaboration with the Burgstaller-Martignon4, a crossover quartet achieving much critical acclaim.

Ferrari is a frequent guest artist of the Chamber Music Society of Lincoln Center and Chamber Music Northwest, and has performed and recorded with Bang On A Can All-Stars, New York Symphonietta, Cygnus, Da Capo Chamber Players, Empire Brass, Gotham Simphonietta, The Group for Contemporary Music, New Band, New Jersey Percussion Ensemble, New Music Consort, Orion and Peterson String Quartets, Parabola with composers Carter Burwell and Stephen Endelman, Patrick Grant Group, Perspectives Ensemble, Riverside Symphony, SEM, Sequitur, Solisti New York, and Talujon Percussion Quartet.
Active in chamber-music, orchestral, pop, jazz, Broadway, dance, film and television, he can be heard on the Albany, CRI, Centaur CGNJ, Channel Classics, Koch International, New World, Santa Fe New Music, Summit and Strange Music record labels. Mr. Ferrari holds DMA and MM degrees from SUNY Stony Brook, and a BM from William Paterson University where he has been on the performing arts faculty since 2002. In 2007 he joined the faculty of Manhattan School of Music's graduate program, is a teaching-artist with Hunter College, and this year joined the studio faculty of Princeton University.