=================================================

24 AUG 2017

New Album Available On
iTunes & Apple Music



Amazon Digital Music
Google Play

Spotify
Tidal
Bandcamp

from the creator of Tilted Axes
A S E Q U E N C E O F W A V E S
the new album by Patrick Grant
release date August 24

"It doesn't matter whether this music is post-Minimalist, indie classical, or not classical at all… style and even genre are increasingly meaningless now, so abandon the categorizing impulse and just listen." - The Wall Street Journal

Patrick Grant: guitar, bass, viola, piano, keyboards and percussion
John Ferrari: drums, mallet instruments and percussion
Nick Didkovsky: guest guitar solo
Dan Cooper: electric bass
Lynn Bechtold: violin
Dan Barrett: cello


Recorded at John Kilgore Sound NYC, the NYU Film School, Peppergreen Media NYC, and the Ferrari Factory NJ
Album mixing engineer and recording engineer for Kilgore sessions: Garry Rindfuss
Recording engineer for NYU Film School sessions: Jocelyn Gonzales
Mixed at Mercy Sound Studios NYC
Mastered by Sheldon Steiger
Produced by Patrick Grant
Prepared piano samples on "Lucid Intervals" were created separately by David Borden (Mother Mallard's Portable Masterpiece Co.) and generously supplied for further manipulation here.
The vocal track for "Sevens Years at Sea" (Sept Ans Sur Mer) is from "A Treasury of Library of Congress Field Recordings" (Rounder Records 1500) and is now in the Public Domain. It was recorded by John and Alan Lomax in Louisiana in 1934, and is sung by Elita, Mary, and Ella - the Hoffpauir Sisters.
The field samples and tuned sounds on "One Note Samba" were recorded for this project in New York City and in São Paulo, Brazil.
All titles on this album are by Patrick Grant and published by Peppergreen Media (ASCAP) except for "One Note Samba" by Antônio Carlos Jobim and published by Universal Music. Licensing for this recording is provided through the Harry Fox Agency.
Guest soloist Nick Didkovsky is a guitarist, composer, and band leader.
Album photography: Bob Krasner
Album graphics and layout: Eric Iverson
Peppergreen Media logo: Steve Ball
Thanks and acknowledgements: ASCAP, Gary Beeber, Composers Concordance, The Coney Island Film Festival, D'Addario Strings & Planet Waves, Electro-Harmonix NYC, O Festival Música Estranha, The Film School at NYU Tisch School of the Arts, Robert Fripp, The (formerly known as) Guitar Circle of North America, Independent Music Promotions, Korg USA/Vox Amps, James Moore, James Gill (Mercy Sound), Milica Paranosic, Gene Pritsker, Tom Redmond, Som do Brasil on WKCR, Preston Stahly, Kathleen Supove, Tribeca New Music, and Tiny Orchestral Moments (Seattle)
? and © Peppergreen Media, 2017. All Rights Reserved.
www.peppergreenmedia.com

=================================================

JAN 2018

ALBUM RELEASE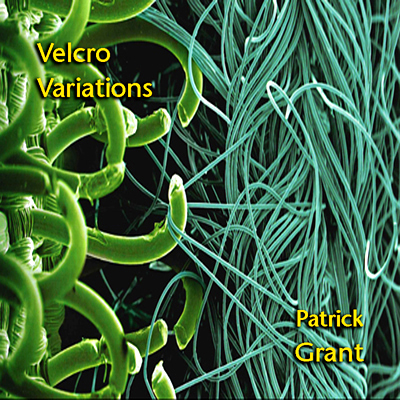 from the creator of Tilted Axes
V E L C R O V A R I A T I O N S
a new album by Patrick Grant
release date November 24

"It doesn't matter whether this music is post-Minimalist, indie classical, or not classical at all… style and even genre are increasingly meaningless now, so abandon the categorizing impulse and just listen." - The Wall Street Journal

Patrick Grant: electric guitar, electric bass, keyboards and percussion
John Ferrari: drums, mallet instruments and percussion
Daniel Reyes-Llinás: electric guitar
Dan Cooper: electric bass
Matt Grossman: electric guitar
Tony Geballe: electric guitar
Jon Diaz: electric guitar
Howie Kenty: electric guitar

with
Igor Abuladze: electric guitar & electric bass
Steve Ball: acoustic guitar
Nigel Gavin: fretless guitar
Carl Martí Germain: electric guitar
Chris Gibson: electric guitar
Trey Gunn: Warr guitar
Paul Richards: acoustic guitar
Julie Slick: electric bass
Dan Moore: drums
recorded at Peppergreen Media NYC, London Bridge Studios, Seattle,
and the Ferrari Factory NJ
mixing engineer: Garry Rindfuss
mixed at Mercy Sound Studios NYC
mastered by Sheldon Steiger
produced by Patrick Grant
Seattle sessions co-produced with Steve Ball
and Tiny Orchestral Moments
© 2017 Peppergreen Media (ASCAP)

More iNFO TBA

=================================================

TILT-XIFT

SHIFT - a slight change in position, direction, or tendency.

info@tiltxift.com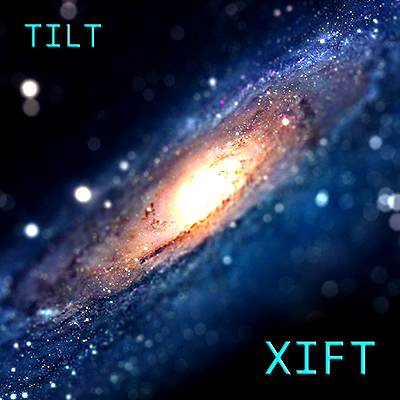 Lorem ipsum dolor sit amet, consectetur adipiscing elit. Duis cursus congue eros ac lacinia. Aliquam luctus purus sed nibh sagittis fermentum. Praesent a rhoncus metus, auctor aliquam ante. Aliquam finibus tempor turpis id convallis. Nulla vel mauris commodo, ornare urna ac, luctus ipsum. Sed sit amet condimentum lorem. Aliquam dapibus magna tristique eros tincidunt gravida. Nullam fermentum felis in sem hendrerit molestie. Integer sit amet odio lobortis libero faucibus pretium. Aenean fringilla massa magna, a viverra leo maximus vitae. Nam luctus est quis ex volutpat auctor.

=================================================

currently streaming online

STRINGS
AND THINGS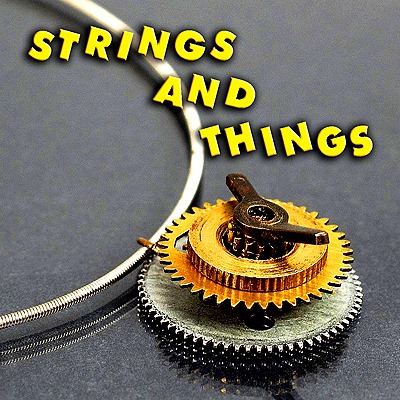 Podcasts of musicians changing their strings
while talking about things.

Listen HERE

At some point every guitarist has to do it, so why not hang out with some friends and have fun while you're at it? This is Strings and Things, the show where musicians come by to change their strings, talk about all kinds of things and make some music. We hope you'll join us for the new Strings and Things podcast, a Peppergreen Production for Headstepper Media.

Listen at http://stringsandthingsshow.com

=================================================
=================================================
=================================================
X X X

=================================================
=================================================
=================================================